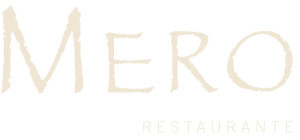 The unique sea view environment of Rasa beach is an invitation for guests and locals to enjoy a truly unique experience that reflects a commitment to origin ingredients , and as far as possible, sustainable. Its got a welcoming approach with Asian flavors. The highlight goes to the  Cherne in coconut sauce and turmeric, octopus with black rice and aioli or, among the vegetarian options, the pumpkin ravioli roasted in sage butter. The clay pots produced by the traditional female cooperative in Espírito Santo, value the materials and the Brazilian tradition of serving.
The idea is to enjoy a comfortable and beachy food, light as the sea breeze. Which can be shared by a table of friends and family or at a romantic dinner. Mero Restaurant is born from Villa Rasa's desire to celebrate the charming Buziana atmosphere, whether for breakfast, lunch or dinner, in perfect harmony with nature and the pleasure of a good cuisine !
*We value fresh ingredients and local producers.